Learn how to make a kiwi-inspired Negroni!
All ingredients are included, just combine & pour over ice
You'll love them so much, you won't want to share!
The Complete Negroni Collection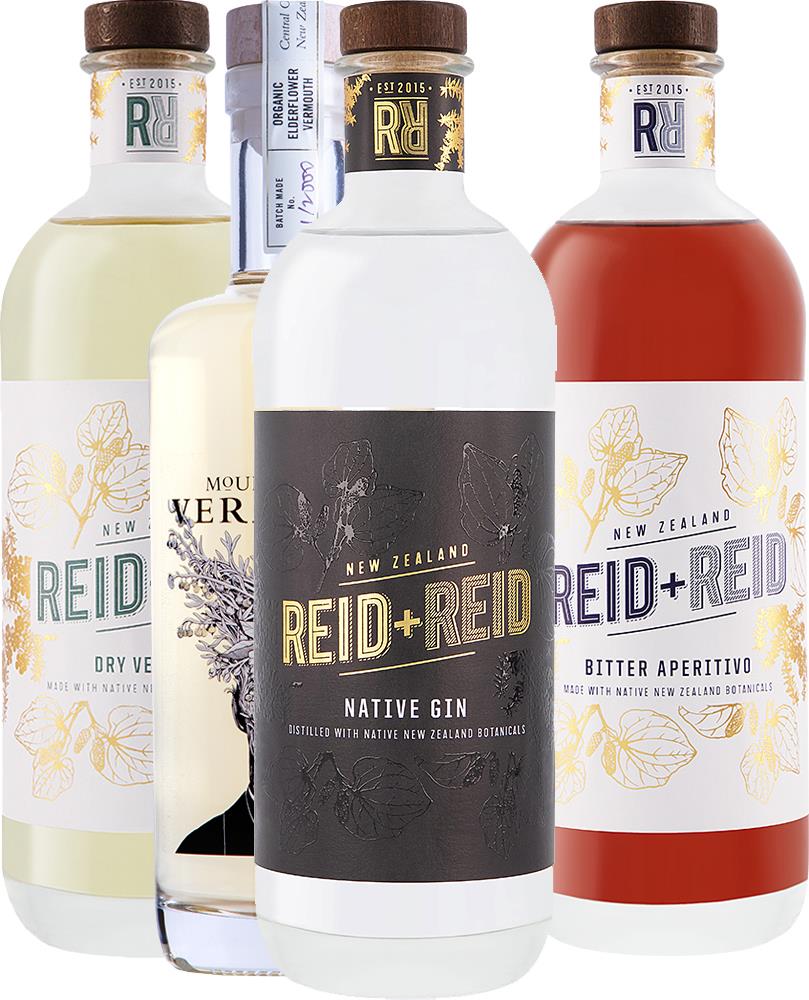 The Complete Negroni Collection
Description
Get the goods to make a Homegrown Negroni, thanks to Julie from Saxon + Parole who shared her cocktail recipe.
40ml R&R Native Gin
30ml R&R Bitter Aperitivo
10ml Mount Edward Vermouth
10ml R&R Dry Vermouth
Combine all in a mixing jar, stir until cold & pour over a block of ice in a rock glass. Garnish with an NZ kawakawa leaf (or substitute with traditional orange peel).
Collection includes:
1 x Reid & Reid Native Gin (700ml)
Juniper and floral notes followed by citrus. Peppery and ginger spice on the palate with a vibrant aromatic finish. This is a classic dry gin complemented by aromatic NZ Native plants (Kawakawa, Manuka & Horopito) making it a quintessential New Zealand gin.
Alc: 42%
1 x Reid & Reid Dry Vermouth (700ml)
Reid + Reid dry vermouth features 12 botanicals including: Wormwood, coriander seeds, manuka, kawakawa, liquorice root, angelica root, bay leaf, cassia, fennel, grapefruit peel, orange peel and lemon peel. All of these are infused in a Martinborough Sauvignon blanc base.
Alc: 17%
1 x Reid & Reid Bitter Aperitivo (700ml)
Herbal and dusty with aromatic citrus and red fruits. Bittersweet palate with a savoury finish. Reid + Reid Bitter Aperitivo is made using 14 botanicals including: gentian root, angelica root, orange, manuka and kawakawa.
Alc: 25%
1 x Mount Edward Vermouth (500ml)
Their Vermouth is based around Riesling and Chenin. It's dry with the dominant aromas and botanical flavour of Elderflower, picked straight from their garden at home on Felton Road. It is in a lighter spectrum, both flavour wise and with a lower alcohol content.
Alc: 17%
---
Welcome
to New Zealand's #1 online
wine community
Leave site