Exceptional quality Sauvignon Blanc
Now Kiwis can enjoy a light, fruity, super premium wine without the guilt
A perfect summer option, enjoy with an equally light al fresco style dinning experience
Toi Toi 8.5 Marlborough Sauvignon Blanc 250ml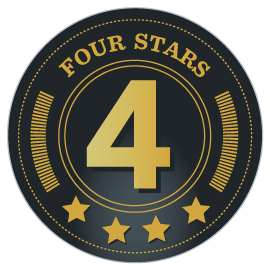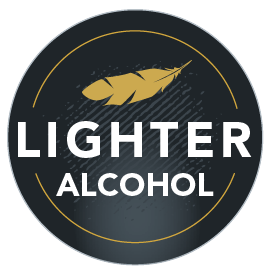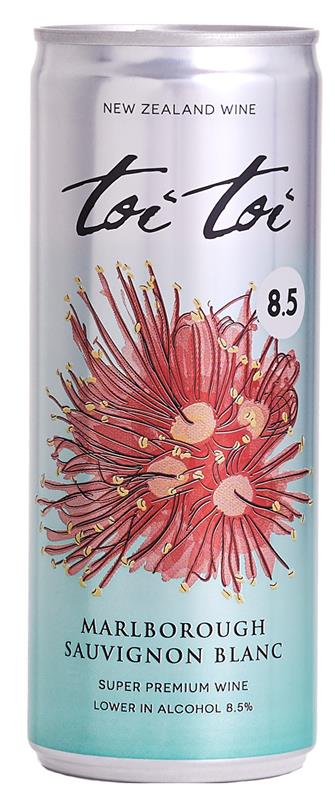 Toi Toi 8.5 Marlborough Sauvignon Blanc 250ml
Accolades
Awarded 4 Stars
Peter Saunders
Description
Toi Toi Wines has launched Toi Toi 8.5, its first low-alcohol wine in a can just in time for the summer and Christmas holidays. The award-winning, family owned New Zealand brand developed the slim line Sauvignon Blanc in response to growing customer demand for conveniently packaged, naturally lower alcohol drinks.
The cans are 250ml, the size of two small glasses of wine. They contain 8.5% alcohol, significantly less than the 13% usually found in white wines, making Toi Toi 8.5 New Zealand's lowest alcohol wine in a can.
Toi Toi 8.5 is blended from 40% Toi Toi Reserve Sauvignon Blanc and 60% Toi Toi Sauvignon Blanc. The reserve wine lifted the Perpetual Trophy for the Best Sauvignon Blanc Wine at the 2018 Sydney International Wine Competition last month. There have been no cutting corners with the lighter Toi Toi 8.5 – only the most premium wines have been used from the brand's sustainable Marlborough vineyards.
Being environmentally conscious, the winemaker has used the best materials for their cans which make them recycleable, light and unbreakable, and can be easily cooled. This is the perfect no glass option. The cans are protected by VINSAFE, a patented technology that has a can lining that uses nitrogen to eliminate any oxygenation of the wine or aluminium taint. Additionally, they are impermeable to oxygen and light.
Great value. Ideal for a solo sip.
Ina - 06/10/2021
This was a bit of an experiment as I was uncertain about sauvignon blanc in a can but thought I would try. Pleasantly surprised. Very enjoyable.!
Colin - 04/10/2021
Reasonable wine. Not outstanding but I like the convenience of the can and the low alcohol choice. Would love to see a Chardonnay like this or even a Pinot gris
Larissa - 20/12/2020
---
Welcome
to New Zealand's #1 online
wine community
Leave site