Lush, elegant & finessed
"Lovely peach & pineapple fruit & a long, crisp & mineral finish" James Suckling
Enjoy with soft cheese with honey & walnuts or lemon sorbet
Weingut Fritz Ekkehard Huff Schwabsburger Trocken Riesling 2016 (Germany)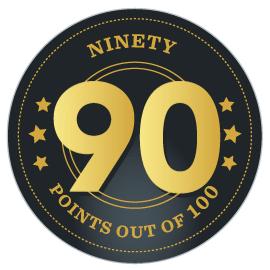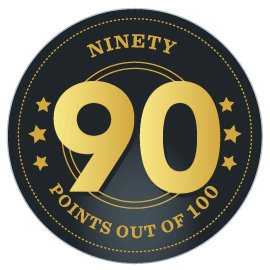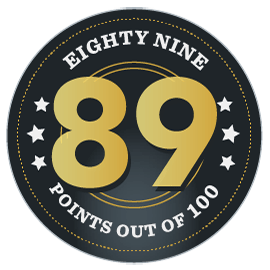 Weingut Fritz Ekkehard Huff Schwabsburger Trocken Riesling 2016 (Germany)
Description
Dry style
Floral
Buoyant
Fresh finish
"Huff's 2016 Schwabsburger Riesling Trocken is a serious wine, complex and mineral on the tightly woven nose. It is a lean, rather light and floral but also lush, elegant and finessed Riesling with a touch of rounding sweetness. The finish is pure and piquant, provided with very delicate minerality and a cool, elegant character" Robert Parker's Wine Advocate, Nov 2017
"Lovely peach and pineapple fruit and a long, crisp and mineral finish. Drink now" James Suckling, Sep 2017
"In keeping with the cool sites tapped for this bottling, it leads with restrained lemon and crushed stone scents and thereafter exhibits a slightly hard edge but also even more abundant, animating acidity than its "Niersteiner" counterpart. Underlying stoniness pulls in the direction of austerity, but sheer primary juiciness of fresh apple and lime assuages that impression. Saliva-inducing salinity and intriguing suggestions of iodine and smoky black tea inform a well-focused, buoyant, refreshing finish" Vinous, May 2018
The 'vom Rotliegenden' is an old miners expression that describes the approximately 280 million years old, reddish rock of the Roter Hang. This wine comes from different steep parcels around Nierstein and was harvested slightly earlier than the single vineyard wines.
Their family has been growing wine in Schwabsburg since 1700, and the original mixed operation gradually developed into a pure wine-growing business. Christine has been responsible for the development of the wines since completing her degree in viticulture at Geisenheim in 2010. She is supported in this by her husband Jeremy, who moved from New Zealand to Rheinhessen. Master winemaker Ekkehard Huff takes care of the vineyards and the farm, his wife Doris looks after our customers. Christine's and Jeremy's daughters Philippa and Olivia, as well as our dog Donna, ensure a good mood.
They cultivate 9 hectares of vineyards in the Nierstein and Schwabsburg districts. They are their greatest asset, because this is where the wine quality is decided. The steep slopes on the Rote Hang are particularly important for Riesling cultivation. These include Schwabsburg Castle, Pettenthal and Orbel. The stony, red soil with its high mineral content gives the wines density and structure.
Their goal is to produce first-class wines that reflect the origin and our signature. Passionate dedication to wine is just as natural for us as respect for nature. That is why they do not use herbicides and mineral fertilizers. In order to harvest healthy and fully ripe grapes, they invest a lot of manual labour in the care of the vines, including selective harvesting. In the cellar they use natural processes and limit ourselves to the most necessary work steps in order to preserve the original character of the fruit. Because they believe that wines that are as genuine and natural as possible offer the greatest pleasure.
Food Pairing: Enjoy with soft cheese with honey & walnuts or lemon sorbet.
---
Welcome
to New Zealand's #1 online
wine community
Leave site