"Mouthfilling ethereal fruit & elegantly concentrated" Raymond Chan
"Softly full, voluminous with good depth of strawberry & quince fruit aromas" Raymond Chan
Enjoy with chicken or seafood tapas & antipasto
Jules Taylor OTQ Single Vineyard Marlborough Pinot Noir Rosé 2018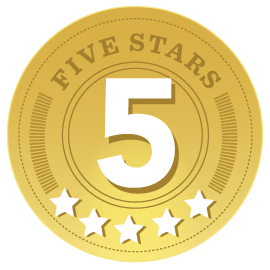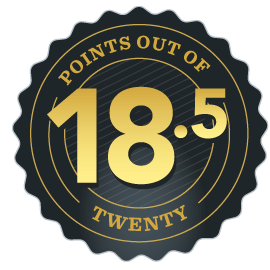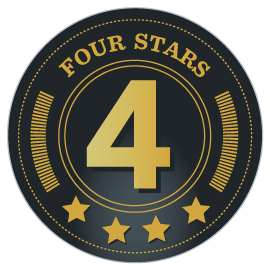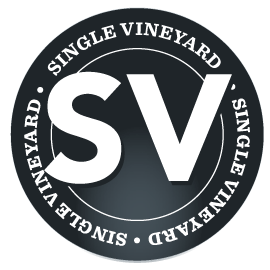 Jules Taylor OTQ Single Vineyard Marlborough Pinot Noir Rosé 2018
Accolades
Awarded 18.5/20 & Points 5 Stars
Raymond Chan, Aug 2018
Awarded 4 Stars
Wine Guy Review
Description
Fresh summer fruit
Pomegranate
Sweet spiced fig
Crisp, dry style
"Bright, pale candyfloss pink with some depth, lighter on the rim. The nose is softly full and voluminous with good depth of strawberry and quince fruit aromas along with soft red florals and some savoury mouthwatering mineral elements. This has good density. Dry to taste and medium-bodied, the palate has mouthfilling ethereal fruit flavours of strawberries and florals along with quince elements, forming an elegantly concentrated heart. Mineral nuances add detail. The fruit has linearity and drive, and carries along a positive line, with restrained refreshing acidity. The wine leads to a firm, lingering, mouthwatering finish of strawberries and quince. This is a softly mouthfilling, near ethereal flavoured dry Rosé with strawberries and quince on a palate with good linearity and a mouthwatering finish. Match with antipasto and tapas over the next 2 years. Hand-picked Pinot Noir fruit from the 'Branken Hill' vineyard, Hawkesbury, given a couple of hours skin contact and cool-fermented to 13.0% alc. and 1.1 g/L RS" Raymond Chan, Aug 2018
This wine has a perfect pink petal hue and is brimming with light summer fruits with pomegranate and raspberry, yet it summons patisserie accents with hints of baked fig, cinnamon and nutmeg. The palate exhibits bright and fresh red summer fruits followed by subtle tones of natural honey dew and Manuka flower. The most compelling thing about this wine is its balance between crisp dryness and its mouth-watering acidity. Exhibiting exuberant flavours of red summer fruits with juicy acidity followed by subtle tones of quince and apple blossom, it flows effortlessly through the palate with a perfect balance of texture, acidity and minerality. Most compelling is the incredible length of this wine, providing you with a silky yet refreshingly dry finish.
Heading into spring temperatures around Marlborough were a few degrees higher than normal. Moisture content in the soils was low which lead to an even bud burst in the vines. Continued below average rain fall from September to December leading into flowering combined with rising temperatures and settled weather created ideal conditions for flowering and a great fruit set. Post flowering, the warmer temperatures continued but the dry conditions gave way to frequent rainfall. These elevated temperatures meant verasion was earlier than usual in Marlborough. Due to the strong fruit set colour thinning was required for the Pinot Noir to ensure yields were kept down. With all of the rain that fell January to March, canopies were in excellent health all the way to harvest. This meant that even though the temperatures were warmer than normal throughout the growing season, the fruit maintained flavour intensity and good acidity coming into harvest. The real challenge began with some sizable rainfall events in late February and early March causing disease issues around the district, but happily we were able to harvest our fruit in good condition before significant botrytis set in.
The grapes for this Pinot Noir Rosé were selected by Jules from the Branken Hill Vineyard which is nestled in the Hawkesbury sub-region of Marlborough. The fruit was hand harvested late March in the early hours of the morning. At the winery, Jules crushed the grapes to the press, and left them on their skins for a couple of hours in order to produce the beautiful soft salmon pink colour. She then clarified and racked the juice into tank where it began a long and cool ferment with a selected yeast strain to retain the unique aromas and flavours. Finally the wine was racked off yeast lees, stabilised it and filtered in order to provide brightness and clarity.
The OTQ Series is a pure expression of Jules' winemaking skills and her vision to create wines which speak of their place. Selected bunches of fruit from Meadowbank Estate were hand harvested, fermented with indigenous yeast and aged in French oak barrels. The resultant wine exhibits elegant and rich with stone-fruits tied harmoniously with tones of intense patisserie and toasty oak, held together with brilliant acids and a medium to full body.
On the Quiet - Secret squirrel and hard to get your hands on, these drops are pure indulgence. Crafted to challenge the conventional winemaking interpretations of Marlborough's signature varieties, Jules Taylor's OTQ wines are getting louder every day.
Food Pairing: Seafood dishes such as shellfish, octopus, snapper, also compliments cucumber or eggplant focused dishes.
---
Welcome
to New Zealand's #1 online
wine community
Leave site