"Ethereal texture" Bob Campbell, Master of Wine
Indefinably alluring with a seductive palate & shimmering texture
An ideal match with fresh fish such as Snapper served along side Spring greens
Margrain Martinborough Pinot Rosé 2018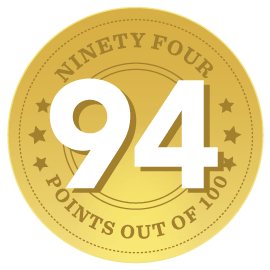 Margrain Martinborough Pinot Rosé 2018
Accolades
Awarded 94/100 Points
Bob Campbell, Master of Wine, Real Review, Nov 2018
Description
"Off-dry rosé with creamy cherry, strawberry and watermelon flavours. The wine has wonderful purity and an ethereal texture with a lingering finish. A very appealing wine that has clearly been made with a light touch" Bob Campbell, Master of Wine, Real Review, Nov 2018
In the glass it shines 50 shades of blushingly delicate pink yet has enough depth of colour to suggest some real stuffing within. On the nose it is all cut strawberries, pineapple lumps and soft monster jubes which climb out and over deliver. Fresh walnut shell, pain au chocolat and crisp caramel corn form an olfactory cascade and conjure images of Pohutukawa blossom on a Tutukaka beach. Hints of poached plum and sweet sandalwood swirl with something indefinably alluring, like a perfume by Florence Nightingale.
Alive and kicking, the palate is so seductive you'll have trouble retaining it in your mouth long enough to savour and truly assess it. Rich round berry fruits are caught in flagrante delicto with the shimmering texture which gives the wine a truly naughty undercurrent. Pick-your-own Tayberries, a little rhubarb tart and a carborundum-like rasp as it slides back across the tongue makes this the kind of wine that put the more into moreish. Baby soft acidity and lacy phenolics yield to a hint of sweetness in the finish which sneaks the last look, like a bonny wee boy peeping out over the edge of his cot in the morning. Roll on the summer we love!
The phenomenon continues… Rosé and pink wines are reported to be the fastest (only?) growing wine category worldwide and Kiwis are enthusiastically following the trend. There are now very few wineries in the country not producing one (not to mention imports) so the cup of the consumer truly floweth over with lubberly pink goodness. To sell Rosé in this crowded market place we can only do what we do do well - continue to produce our style of richly coloured and richly flavoured wine with good fruit weight, creamy texture and a hint of sweetness. Sound like you?
Decadent and Delicious :)
Angela - 22/12/2018
---
Welcome
to New Zealand's #1 online
wine community
Leave site