Sinfully succulent & devilishly good Pinot Gris
With the Devil's Staircase Pinot Gris everything is pleasure, spiced up with a bit of naughty
Pair the succulent lush fruit flavours with Asian inspired fresh seafood or pork dishes for a truly wickedly, divine taste sensation!
Devil's Staircase Central Otago Pinot Gris 2018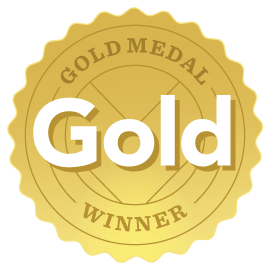 Devil's Staircase Central Otago Pinot Gris 2018
Accolades
Awarded Gold Medal
New Zealand International Wine Show, Sep 2018
Description
Nashi pears, ginger and lemon zest characters on the nose with honeydew nectar and lush fruits on the palate. This is a sinfully succulent and devilishly good Pinot Gris.
With the Devil's Staircase Pinot Gris everything is pleasure, spiced up with a bit of naughty. The unrelenting Central Otago environment tortures the vines whose twisted limbs produce a wine worthy of absolution but sinfully succulent and devilishly good.
Rockburn vinyards dedicate themselves to producing superior wines, reflecting the superb regional character and pure expression of Central Otago in your glass! Devil's Stair Case Pinot Gris is no exception to this rule, with the grapes expertly grown at Dean Stevinson's Lakeview Vineyard, on the shores of Lake Dustan, overseen by Rockburn Viticulturist Brett Duffy of Shamrock Ltd. The terroir's winding road leading from Queenstown to Kingston along the shores of Lake Wakatipu even gave the inspiration to this wine's name.
The grapes were handpicked and produced by multi-award-winning winemaker, Malcolm Rees-Francis who says: "Central Otago is a great place to grow Pinot Gris with the cool nights maintaining acidity and bright fruit flavours, and bright sunshine encouraging textural components in the skins".
Food Pairing: Pair those succulent lush fruit flavours with Asian inspired fresh seafood or pork dishes for a truly wickedly, divine taste sensation
---
Welcome
to New Zealand's #1 online
wine community
Leave site